C40: Basic Bandage Top
Facebook Promo: Hi babes, we are giving away 5 x $20 La Nouveau Mode e-vouchers & complimentary REG.
MAIL with $50.00 or more spent in a single receipt provided that the normal postage charge is paid.

The contest ends at 23:59pm 09 May'13 Thursday!

1) How to win 5 x $20 La Nouveau Mode e-vouchers?

1. Like our Facebook page and become a fan of La Nouveau Mode
2. Like and Share our album "C40: Basic Bandage Top" on your Facebook wall
3. Comment "Liked & Shared!" here!
*Ensure your FB account is public, not private otherwise we will not be able to check if you had shared our album on your FB wall.
Thanks for your understanding!

2) How to be eligible for complimentary REG. MAIL?

1. Like our Facebook page and become a fan of La Nouveau Mode
2. Like and Share our album
"C40: Basic Bandage Top"
on your Facebook wall
3. Spend $50 or more in a single purchase.
4. Attach a screenshot of your FB wall to the payment details email.

Note that the normal mail postage cost will have to be paid 1st on top of the purchase.
Do share the joy of giving with your friends! ;)

Winners will be announced on our Facebook Page on 11th May' 13 Saturday!
Final Sales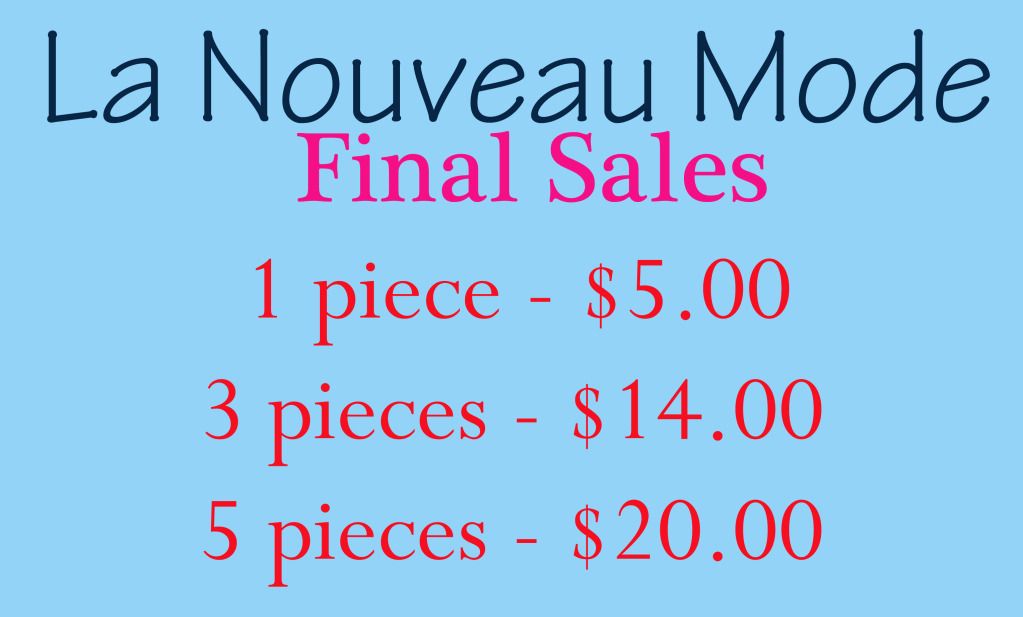 Special Sales